Brass section Wedding Bands Ireland
If you're viewing this page you must be one of the unique people who appreciate wedding bands with brass, in gratitude for a being a true funky brass lover, we're giving our top tips on booking your dream brass wedding band.
We'll also give you a list of the top 20 wedding bands with brass section that are currently working in Ireland
So, as you've probably guessed(our name practically gives it away) we're a wedding band with a brass section.
We don't hide our brass section in the corner like other bands, we're known for bringing our brass section front and centre to your wedding, to give your wedding party a full and energetic sound and the WOW factor it deserves!
Let's jump into why brass wedding bands are a great addition to your day!!
Major Benefits of Booking a Brass Wedding Band
1. They Sound Awesome
Think of it, how many songs do you know that have some sort of brass riff, or catchy brass line or solo? From modern to classic pop there's a lot more than you think, go to a Bruno Mars gig, I bet you'll see a smoking hot brass section in the corner doing their thing.
Even if his music is highly produced and synthesised, he still utilises a brass section to bring another level of colour and texture to his performance.
2. Authenticity
In our opinion, there's nothing worse than a synthesizer playing a popular prominent brass line or solo. Imagine playing pencil full of lead by Paolo Nutini or Tequila on a synthesizer, it just doesn't have the same impact, sound, or energy.
Brass solos should be left to brass players, period! Or if you want to start a conga line, can you bring the keyboard out onto the dancefloor for a shuffle? Not really!! But you certainly can with a member of the brass section!
3. The WOW Factor!
Have you ever heard a sax or trumpet solo that made your head turn or take note? That's the experience you get from wedding bands with brass, that has the ability to lay down a screeching trumpet solo or ripping sax melody.
From our experience this is something that transcends to the dancefloor, people pick up on that injection and spike of energy that only a brass player can bring. Any wedding band with brass worth their salt will have brass players with the ability to tackle improvised solos and wow your dancefloor.
Brass Wedding Bands Are Rare
You might be wondering are there many wedding bands with brass in Ireland, you'll be happy to know there's quite a few, but not as many in comparison to your standard 4 piece wedding band.
Why?
Probably because there aren't as many professional brass players as there are guitarists/ bass and keyboard players, which are a dime a dozen in comparison.
We Want to Help
To make your journey an easier one, we've compiled a list of the top wedding bands with brass to help you on your way. Yes, they are our competition, but we believe in giving you the answers to your questions, it's what you've searched for after all.
Naturally, we'd like you to consider Sax and the City as your no.1 brass wedding band of choice for your special day. You're welcome to come to see us at one of our Live Showcases & check out our verified wedding Band Reviews
But, if we're not available, check out the list we've compiled for you too, we hope you find it helpful!
Top Wedding Bands With Brass In Ireland
Sax and the City wedding band with saxophone
The Goods
Superfly
Soul Power
The Pearly Whites
The Ratzingers
The Kaye Twins
The Unusual Suspects
The Wise Guys
The Wondertones
Hot Topic
The Lewd Tunes
The Papa Zitas
Velvet Lounge Band
The Bratz Band
Some bands might be more soul/ swing or Motown orientated too. But it all depends on what you're looking for and where your musical tastes lie
Brass Wedding Bands Might Cost More
It's worth considering that you may pay more for a wedding band with brass compared to your standard band, but you'll notice where the extra cash has gone in the form of entertainment value and in a full beautiful sound that's unmistakable, and good brass wedding bands tend to be anything but standard.
If you'd like to see what you can expect to pay for your wedding band in 2020, check out some recent research on wedding bands Ireland prices for further info.
Not only will you get helpful research on the cost you can expect to pay for your wedding band, but you'll also get plenty of helpful information on other wedding services and costs.
If you decide not to book a brass wedding band what are you actually missing out on??
Check out a list of just some of the epic songs that wouldn't be the same without brass
Brass Wedding Bands Song List
OMI-Cheerleader
Bruno Mars-Uptown Funk
Earth Wind and Fire-September
Fleur East-Play That Sax
Lionel Richie-All Night Long
Mumford and Sons-I will Wait For You
Michael Jackson- Blame it On The Boogie
George Michael-Careless Whisper
Stevie Wonder-Superstition
Madness-One Step Beyond
The Blues Brother-Everybody Needs Somebody
Tina Turner-Proud Mary
James Brown-I Feel Good
Van Morrison-Jackie Wilson Said
Paolo Nutini-Pencil Full of Lead
Celebration-Kool and the Gang
Give It Up-KC and the Sunshine Gang
Gerry Rafferty-Baker Street
Robbie Williams-Let Me Entertain You
Tina Turner-Simply The Best
Elvis-Suspicious Minds
The Pogues-Fiesta
Dirty Dancing-I Had The Time Of My Life
Frank Sinatra-New york New York
Just Gigolo- Louis PrimaAnd the list goes on and on……….
They're just some of the songs from a vast list that utilises the colour brass wedding bands can bring. I'm sure you can think of more?
.
With all this talk about brass sections, I think it's high time you met our own!!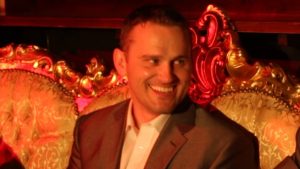 Ronan Satc Trumpet Player
Ronan is a professional trumpet player from Castlebar Co. Mayo. He joined the Defence Forces School of Music when he was 19. During his career he's played at historically prominent events at home and internationally, he's performed in the Royal Albert Hall, National Concert Hall and many others.
As well being a very experienced brass player with the ability to perform in multiple styles, he's also a professional wedding supplier and thoroughly enjoys performing and entertaining at weddings from Killarney to Dublin.
Daire SATC Sax Player
Daire O'Reilly is a man of many talents, a singer, saxophonist, clarinettist and guitar player who have a vast amount of experience as a gigging musician and as a music producer. Daire studied music in NUI Maynooth and Newpark music centre and now runs the acclaimed Harper Lane Studios.
Having been on the music scene and wedding band scene in Ireland for a long time, Daire has developed into a well-rounded entertainer. Presently Daire is the director of The Ultimate Big Band Show and The Dixie King Jazz Band. He's written and produced multiple albums and also performed with many big artists including the Pogues.
With all the options there are to choose a brass section from, which size and combination are the best for your wedding and what do they have to offer??
What's the difference between a solo brass instrument or a 4 piece brass section??…keep reading, you're about to find out!
1.The Solo Brass instrument
This is an option that's pretty common, some bands offer it as an add on, some like ourselves have it as a permanent fixture. The best starting point and the most common would be tenor saxophone, we would be biased, but it is the universal instrument of choice as a stand-alone brass instrument on a gig.
WHY?
A solo sax blend and fits in well with a rhythm section, compared to a stand-alone trumpet, it has a more mellow tone and can cut through the rhythm section when it needs to project, sound-wise it just works and has a range that gives added depth to the band and really enhances the sound.
Those reasons aside, most of the big popular brass solos for a live band that you can think of were written for sax, so it just wouldn't sound the same on any other brass instrument.
Best Choice-Tenor Saxophone
2-Piece Brass Section
This tends to work best and is the most commonly used with trumpet and tenor saxophone. It provides the lower range that the tenor sax can bring and is complemented by the top end and soprano range the trumpet can provide. They just sound awesome together and is just a really good combination, it's the gold standard.
Some bands might use alternative combinations, maybe trombone and sax or trombone and trumpet and while it does work to an extent it's still not the same and wouldn't be the best choice in our opinion.
Best combination-Trumpet and Tenor Saxophone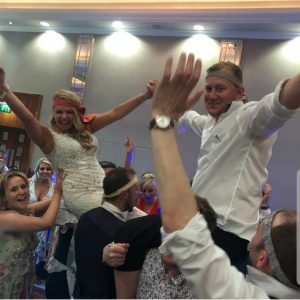 3-Piece Brass Section
If you want to add extra weight and oomph to the brass line adding a trombone to the mix gives it an extra bunch in the lower register. The standard for this combination is usually: trumpet, tenor sax and trombone and with the proper musical arrangements and charts, it sounds amazing! Other bands might use alto sax, tenor sax and trumpet in lieu of this combination and while it might suffice to an extent, it's not optimum.
Best Combination-Trumpet, Tenor Sax and Trombone
4-Piece Brass Section
For the brass lovers who have deep pockets, this is where you're really beefing up your brass section. But the effect will be completely lost if you don't use the correct combination of instruments and proper musical charts and arrangements to facilitate them.
I've seen 4 piece brass sections consisting of 2 trumpets and sax and the trombone all playing the same charts and brass line. In a nutshell, you might as well of had a solo or 2-piece brass section, because the benefit of 4 was lost due to poor combination and not utilising the correct musical arrangements.
A 4 or 5 piece brass section for a wedding might be considered overkill, this is where the law of diminishing returns may assume its place. But, if you have space it can be an awesome combination.
If you are going to use this figure, I suggest you go for our recommended combination.
Best Combination-Trumpet, Ten Sax, Alto Sax and Trombone
Or
Trumpet, Trumpet 2, Ten Sax and Trombone
All the info might seem a bit overwhelming, but just take note of the recommended options and you'll be in brass heaven.
What is the best brass section for a wedding?
Trumpet and sax option works best, hands down!!
From my experience of being a professional brass player for 16 years and having played with multiple combinations throughout my career, I have to honestly admit that the trumpet and sax duo is the best choice of the brass section in the context of a wedding party. I
Final Thoughts and Conclusion
Wedding bands with brass have the ability to add another level of colour and energy to your wedding party, it's no wonder why they have always been popular and are becoming more and more common at weddings when couples see the potential for an extra special party.
If you are going to take the plunge into the world of wedding bands with brass, just be sure to view the actual combination and line up you're considering live.
See if there's any significant benefit from having a 10 piece band over a 6 or 7 piece, in a live performance, then you'll get a real appreciation for what you're actually booking.
If you're crazy about wedding bands with brass and you can see the real value in booking one, check out what we can offer you on our website Sax and the City Band
We're always available for a chat:)
Some info about the author: Ronan Corrigan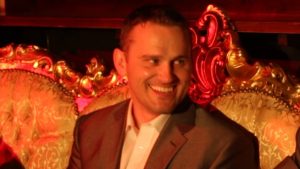 Ronan is a professional trumpet player and digital marketing expert, he's also a serving member of the Irish Defence Forces as a professional trumpet player, he's an experienced wedding supplier with over 10 years of industry experience to date.
" Our objective is to give you the best experience possible for the best value possible, your wedding party has to be anything but ordinary, it has to be awesome!!"
Wedding Bands with Brass
This post was written to give you a better understanding of brass wedding bands, hopefully, it will give you a much broader understanding of wedding bands with brass and how to choose the right one. Each brass section has its own added advantages, but like everything else on your wedding journey, make sure you view every wedding band with brass you're considering and booking in a live environment or a live showcase event. Check Wedding Band Reviews also